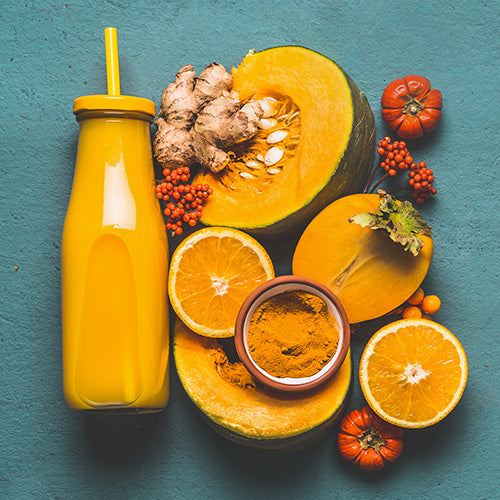 Yellow Turmeric Ginger
---
INGREDIENTS:
1 yellow squash – chopped
1 orange – peeled
1/2 tsp turmeric
1/2-inch ginger – peeled
1 tbsp hemp seed
1 cup water
1 cup ice
1 SCOOP OF INNER HARMONY
DIRECTIONS
1.Place all ingredients in a blender.
2.Blend until smooth.
3.Pour mixture into a glass.
SUPER TIP
Yellow squash is known to be an amazing source of iron, folate, manganese, helping your bone structure and the calcium absorption. Manufacturers recommend to blend all ingredients before adding whey protein because it is delicate and can be ruined in the blending process.
ENJOY