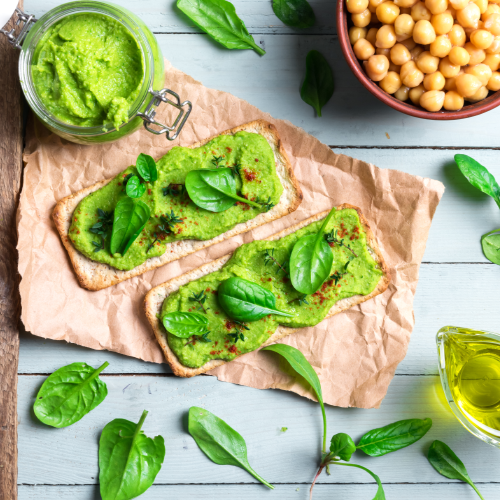 Vegan Hummus
---
INGREDIENTS:
3 cups peeled chickpeas (cooked or canned; if canned, rinse well)
3 Tbsp. tahini
1/4 cup warm water
1 clove garlic
Juice of 1 lemon
1/2 tsp. salt
1/4 tsp. cumin
2 Tbsp. extra virgin olive oil
1 SCOOP OF GREEN ELIXIR
DIRECTIONS
1.Place the chickpeas in a food processor and pulse them until they all breakdown and have a fine texture.
2.Process all the remaining ingredients until the hummus becomes smooth.
3.Taste and adjust with extra salt, lemon, juice, tahini (for thickness), water (for thinning out).
4.Add the Green Elixir powder and process until blended and then ENJOY your creamy green humus!
ENJOY