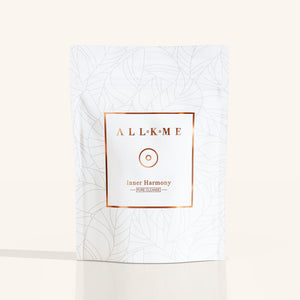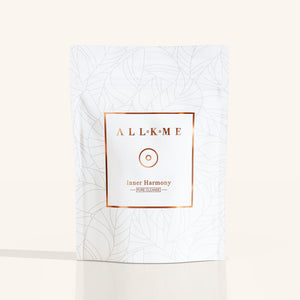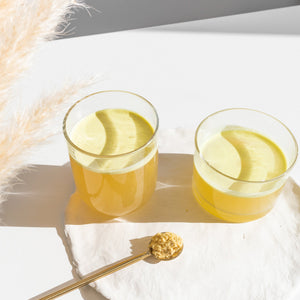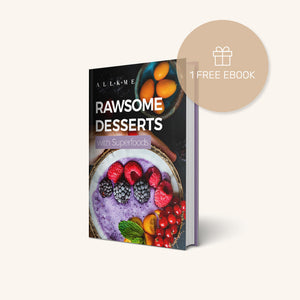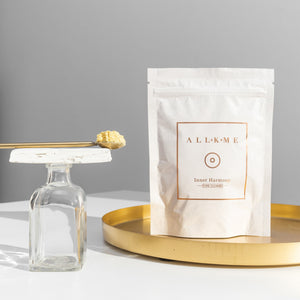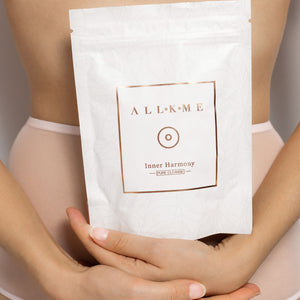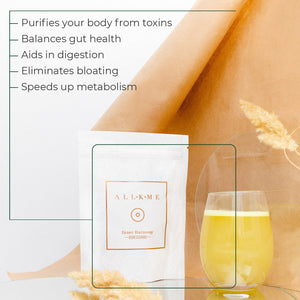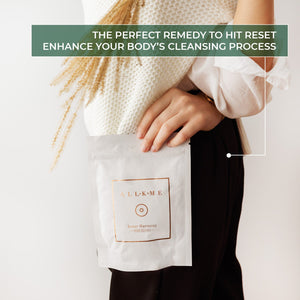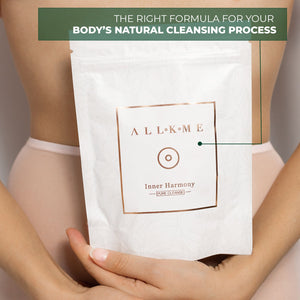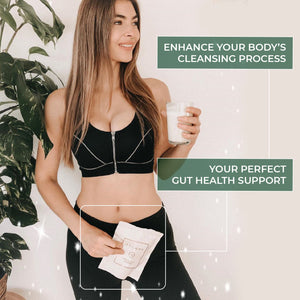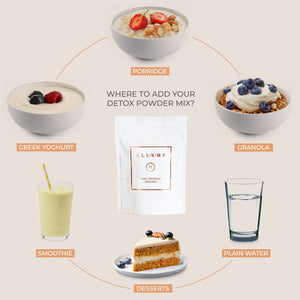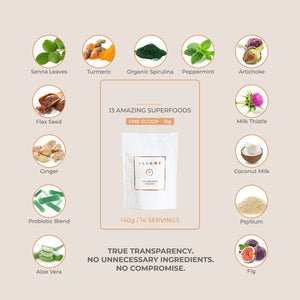 On Sale
Inner Harmony
Reset. Cleanse. Rebalance.
Inner Harmony is designed to help your body's natural detoxification process, support a healthy digestion and nourish your gut. Our formula contains 13 natural ingredients rich in fibers and a powerful probiotics complex with a 90% survival rate through the gastro-intestinal tract.
140 grams
14 servings / pouch
Serving size: 10 grams / day
Purifies your body from toxins.
Balances gut health.
Aids in digestion.
Eliminates bloating.
Speeds up metabolism.
Coconut Juice Powder, Fig Juice Powder, Lucuma Powder, Papaya Juice Powder, Pomegranate Juice Powder, Natural Lemon Flavoring, Apple Pectin, Flax Seed Powder, Artichoke Leaf Dry Extract, Beetroot Dry Extract, Apple Vinegar Powder, Lemon Fruit Dry Extract, Probiotic Preparation [Bifidubacterium lactis W51, Bifidubacterium lactis W52, Enteroccocus faecium W54, Lactobacillus acidophilus W22, Lactobacillus paracasei W20, Lactobacillus plantarum W1, Lactobacillus plantarum W21, Lactobacillus salivarius W24, Lactobacilus lactis W19], Ginger Root Dry Extract, Chlorella Powder, Turmeric Root Dry Extract, Organic Spirulina Powder.
Take 1 scoop (10 g) of Inner Harmony, every day, 2 hours after lunch to improve the transit time and enhance your digestion. Mix it with ¼ parts of warm water for better absorption of nutrients. If you want some extra flavor, mix it with non-dairy milk, oatmeal, in acai bowls or smoothies.
We recommend taking Inner Harmony for 14 days, every month.
Do not exceed the recommended daily dose.
Not to be used as a substitute for a varied diet.
If you are being treated for a medical condition, pregnant or breastfeeding, please consult a medical professional before consuming this supplement.